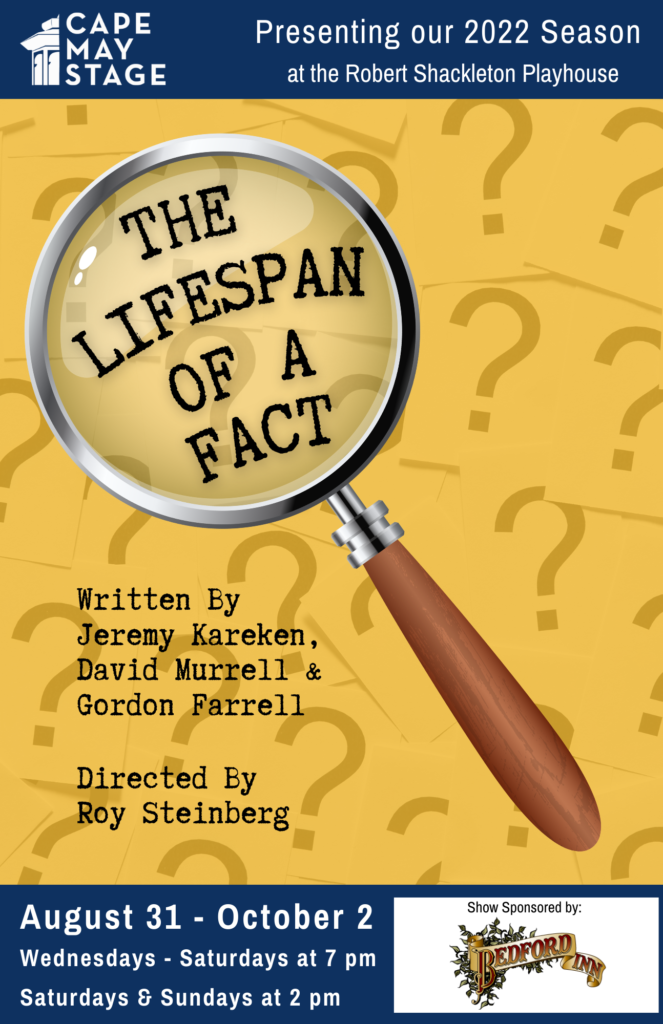 August 31st – October 2nd
Wednesday – Sunday at 7 PM
Saturday & Sunday at 2 pm
A critically acclaimed 2018 Broadway play, this fast-paced story explodes with blistering comedy and timely relevance. In this comedic, yet gripping, battle over facts versus truth, a fresh-out-of-Harvard fact checker takes on a talented writer's essay that could save the sinking New York magazine from collapse.
Based on real-life events and people, the book version of this play was named "Best Book of the Year" by The Huffington Post in 2012, and selected as an Editor's Choice by The New York Times Book Review that same year.
"…deadly serious but oh-so-funny…"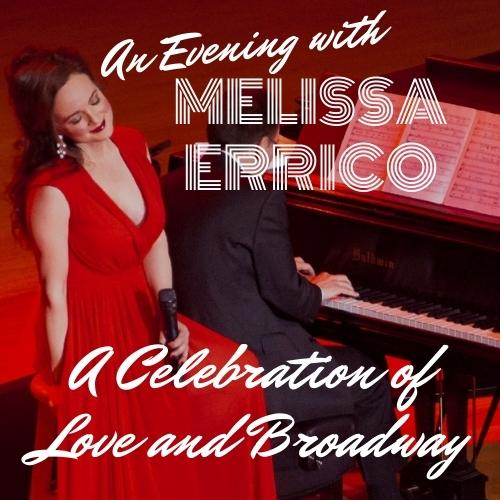 An Evening with Melissa Errico
One Night Only at the Robert Shackleton Theater!
Monday, September 19, 2022 at 7 pm
Tony Award-nominated Broadway star Melissa Errico joins Cape May Stage for an unforgettable evening of music. Melissa will be performing some of her favorite love songs from Broadway and beyond. One night only at the Robert Shackleton Playhouse. 
"Stunningly beautiful…she is one of the best singing actors we have. Everything she sings is sublime."
~ The Wall Street Journal ~
To see the complete 2022 season schedule for both our Main Stage plays and our Broadway Series musical events, just click on the "Season Schedule" button below.